Bill Tepper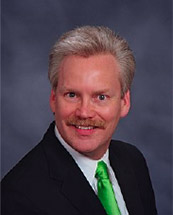 Bill Tepper is the CEO of Provaré Technology, a company he founded in 2004. Bill is responsible for the overall vision and direction of the company and currently leads all sales, marketing, and human resources efforts.
Bill founded Provaré as a solution to problems he had personally experienced with software quality engineering throughout his career. He had noticed that the companies he worked with couldn't have the top-quality test engineers they needed when they needed them, without also paying for them when they weren't needed. He founded Provaré to meet this specific market need.
Since then, Bill's original vision has expanded to cover the entire lifecycle of technology development and its use in the provision of high-tech services. The concept of top-notch "as needed" engineers remains a key ingredient of the Provaré difference.
Before founding Provaré, Bill held a variety of positions where he gained experience in every aspect of Provaré's service offerings. He's held executive leadership roles in engineering, research & development and testing at firms including Scientific-Atlanta, Motorola, Wave7 Optics, and LDC Direct, which have given him invaluable first-hand experience to help clients develop higher quality technology products more affordably and reliably.
Bill holds a Bachelor of Aerospace Engineering from The University of Alabama, and a Master of Science in Engineering from the University of Texas at Austin. He is an Advisor to the University of Alabama Department of Computer Science, and a Director of the University of Alabama Capstone Society. He resides in Alpharetta, Georgia.