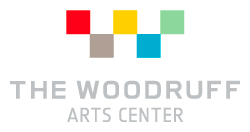 Alpharetta, GA, May 29, 2015 – Provaré Technology, Inc. is proud to announce the addition of The Robert W. Woodruff Arts Center and The Atlanta Symphony Orchestra to its list of clients. Provaré will be working with both organizations on process mapping and improving projects. For Arts Center, Provaré's activities will focus on its information technology activities; and for the Orchestra, it will map and streamline the season planning process.
Celebrating its 71st season, the Atlanta Symphony Orchestra consistently affirms its position as one of America's leading orchestras by performing great music, presenting great artists, educating and engaging. The orchestra is known for the excellence of its live performances, presentations, renowned choruses and its impressive list of GRAMMY® Award-winning recordings. A leading cultural organization in the Southeast, the Atlanta Symphony Orchestra serves as the cornerstone for artistic development and music education in the region. www.atlantasymphony.org.

The Woodruff Arts Center is one of the largest arts centers in the world, home to the Tony-Award winning Alliance Theater, the Grammy-Award winning Atlanta Symphony Orchestra, and the vibrant High Museum of Art. Each year, these centers of artistic excellence play host to over 1.2 million patrons across the Atlanta community, including at the Woodruff Arts Center's Midtown Atlanta location, one of the only arts centers in the U.S. to host both visual and performing arts on a single campus. The Woodruff Arts Center also offers remarkable education programming to serve over 200,000 students annually, making the Arts Center the largest arts educator in Georgia. www.woodruffcenter.org.
Founded in 2004, Provare Technology specializes in transformational quality and productivity improvement for any organization by focusing on business process, increasing agility, intelligent selection of enabling technologies and tools, and a complete suite of QA services.   Provaré staff members have decades of experience spanning all aspects of technology development and deployment. Visit www.Provare.com.