Alpharetta, GA, August 28, 2011 – Provaré Technology, Inc. continues to accelerate its focus and specialization in helping technology-enabled teams become more efficient and effective.
Recent clients include OPTI Medical, where we have provided critically needed testing to ensure the timely release of their lactate and LION analyzers and are helping their software development team increase their agility while continuing to adhere to FDA software development regulations.
Another client, Nsoro, is taking advantage of the fact that Provaré played a lead role in the development of the "One AT&T" processes for AT&T Mobility by enlisting our help in ensuring that their internal processes not only meet AT&T's expectations, but ensure that Nsoro is AT&T's most trusted and reliable civil construction partner for years to come.
The Institute of Nuclear Power Operations (INPO) has selected Provaré as its QA partner, trusting us to test their online training materials and providing expert acceptance testing of their new Learning Management System (LMS).
Provaré is providing ongoing test planning & execution for National Systems Corporation.
In 2011, Provaré has expanded its community involvement and outreach.   For the third year in a row, Provaré has partnered with AT&T to sponsor the On Wings of Eagles golf tournament benefiting Junior Achievement of Georgia.  Also, for the second year, Provaré is a Patron Partner of the Atlanta Symphony Orchestra.
---
About Provaré – Founded in 2004, Provaré Technology is a provider of a variety of services crucial to the development of technology products. Provaré's offerings include software test engineering, software configuration management (CM), process improvement, and product qualification services. Provaré staff members have decades of experience spanning all aspects of technology product development.

About OPTI Medical Systems – OPTI Medical Systems, a wholly owned subsidiary of IDEXX Laboratories since February 1, 2007, is a fast developing, international diagnostics business with operations in Atlanta, Georgia, USA, serving the high growth, near patient testing market targeting small to medium sized hospitals.

The OPTI Medical critical care business is focused on portable instruments for measurement of time sensitive diagnostics tests such as blood gas, electrolyte and metabolite analysis. These analyzers are primarily used in the emergency room, operating room, cardiac monitoring area and any location where time-critical diagnostic testing is performed within the hospital setting.

About Nsoro- Nsoro is a worldwide service and solutions provider. We take great pride in supplying, designing, and supporting technology solutions to the commercial and government verticals.  Nsoro remains aggressive in pursuing ways to develop our expertise and improve performance.

About INPO- Established by the nuclear power industry in December 1979, the Institute of Nuclear Power Operations is a not-for-profit organization headquartered in Atlanta whose mission is to promote the highest levels of safety and reliability – to promote excellence – in the operation of commercial nuclear power plants.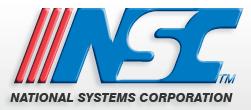 Since 1973, National Systems Corporation (NSC) has provided a superior combination of high-quality, cost-effective point-of-sale, telephony integration, marketing and management computer systems. With over 30 years' experience, NSC has proven its long-term ability to deliver and support systems that daily, are put through the most demanding environments including telemarketing call centers and service bureaus, food service and delivery businesses, as well as its own corporate offices.

About Junior Achievement of Georgia- Founded locally in 1943, Junior Achievement of Georgia, Inc. is a non-profit economic education organization. JA of Georgia serves students by providing hands-on programs spanning kindergarten through high school. Junior Achievement of Georgia reaches over 100,000 students annually through traditional, after-school and signature programs. Headquartered in Atlanta, JA has five district offices located in Augusta, Columbus, Dalton, Gainesville and Savannah.

About AT&T- AT&T Inc. (NYSE:T) is a premier communications holding company. Its subsidiaries and affiliates, AT&T operating companies, are the providers of AT&T services in the United States and around the world. Among their offerings are the world's most advanced IP-based business communications services, the nation's fastest 3G network and the best wireless coverage worldwide, and the nation's leading high speed Internet access and voice services. In domestic markets, AT&T is known for the directory publishing and advertising sales leadership of its Yellow Pages and YELLOWPAGES.COM organizations, and the AT&T brand is licensed to innovators in such fields as communications equipment. As part of their three-screen integration strategy, AT&T operating companies are expanding their TV entertainment offerings. In 2008, AT&T again ranked No. 1 in the telecommunications industry on FORTUNE® magazine's lists of the World's Most Admired Companies and America's Most Admired Companies.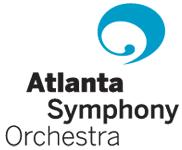 About the Atlanta Symphony Orchestra- the Atlanta Symphony Orchestra, currently in its 67th season, is one of America's leading orchestras, known for the excellence of its live performances and presentations, renowned choruses, and impressive list of Grammy® Award-winning recordings. The Orchestra performs more than 200 concerts each year, including educational and community concerts.